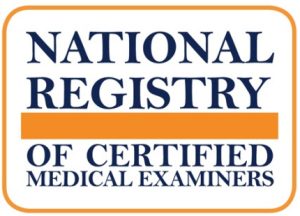 Dr. Theresa Anderson performs all DOT/CDL physicals for Anderson Integrated Health Center. She is a certified medical examiner #9689518588 and is listed on the national registry of the FMCSA.
Dr. Theresa Anderson is keenly aware of the delicate balance between a driver's livelihood versus public safety on our roadways. Therefore, she will provide a thorough and professional exam and hopes to get you back on the road asap.
Please call our office to schedule your appointment.